Rahmane Idrissa in Mahreb Online about capture of Nigerien president Bazoum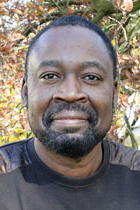 Rahmane Idrissa was interviewed by Mahreb Online about the capture of Nigerien presedent Mohamed Bazoum, part of the coup d'etat in Niger. In the interview Idrissa describes Bazoum as being "on an island surrounded by crocodiles", stating that he acted like he wasn't afraid of a coup while this probably was the case.
Read the full interview (in French).
Posted on 29 August 2023, last modified on 29 August 2023