Rahmane Idrissa in De Standaard about popular support for coup in Niger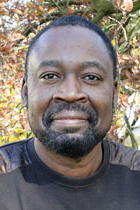 Rahmane Idrissa was interviewed by De Standaard about the support among many Nigerien for the recent coup. In the interview he gives background information about the impopularity of the captured president Bazoum, conspiracy theories about the French military, and how the junta uses the Nigerien people to make the French military leave.
Read the full interview (in Dutch).
Posted on 14 August 2023, last modified on 14 August 2023