Rahmane Idrissa in BBC News about M62 movement in Niger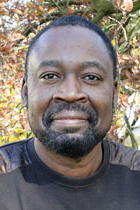 Rahmane Idrissa was interviewed by BBC News about M62, a Nigerien civil movement that called for the expulsion of French troops since its founding in 2022. In the interview Idrissa describes the movement as ant-French and anti-imperialist, explaining the presence of Russian flags in protest marches.
Read the full interview (in French).
Posted on 29 August 2023, last modified on 29 August 2023