Public lecture Jamie Monson: 'View from the Platform: Moving Global Goods on the TAZARA Railway'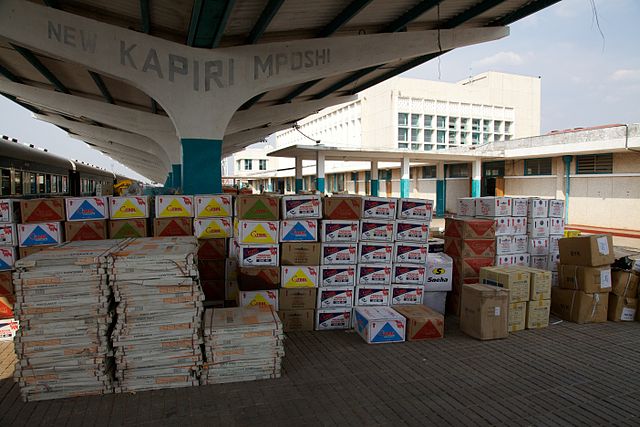 The keynote speech during the 'Destination Africa: Contemporary Africa as a Global Meeting Point' Conference will be given by Jamie Monson, Professor of History and Director of the African Studies Center, Michigan State University, on 22 March. The speech is open to the general public. Please register at the bottom of this page.
View from the Platform: Moving Global Goods on the TAZARA Railway
The TAZARA railway was constructed in the 1970s with Chinese development assistance to provide a link from the Zambian copperbelt to the ocean port of Dar es Salaam in Tanzania. The planned direction of commodity flow was from the interior to the coast, mirroring patterns of colonial arteries that moved African products into global markets. Today, the Zambian station of New Kapiri Mposhi is no longer the end of the line, but a link in a newly expanded network of exchange that stretches from Guangzhou to Dubai to Eastern Congo. At the heart of this transport network are a group of workers that have been heretofore neglected in studies of new South-South linkages: railway porters. The experience of railway porters allows a "view from the platform" of transformations in local and regional economies that are taking place as investment, settlement and markets shift; as the region turns to the East with commodity flows increasingly moving inland from the Indian Ocean; and as investment in mining and agricultural sectors redirects global flows of capital.
Professor Jamie Monson became interested in Africa when she served as an agriculture volunteer for the Peace Corps in rural Kenya in 1980. She then completed her PhD in African History at UCLA, and took her first teaching position at Carleton College in 1991. In 2015, she accepted a position as a Professor of African History in the Department of History and Director of African Studies at Michigan State University. Monson's early research focus was on agricultural and environmental history of southern Tanzania, and she has also worked on anti-colonial warfare in German East Africa. In the late 1990s, she began a new research project on the history of the TAZARA railway, built with Chinese development aid in Tanzania and Zambia in the 1960s and 1970s. Her book, Africa's Freedom Railway, was published by Indiana University Press in 2011.
Most recently, Monson has been studying the history of China-Africa relations (and learning Chinese), and frequently performs research in China. Her new project is a study of technology transfer in the history of Chinese development assistance to Africa. A second project that she is also engaged in uses records of visits made by African women's delegations to China during the Cultural Revolution to examine gendered aspects of civil diplomacy.
Date, time and location
Museum of Ethnography, Steenstraat 1, Leiden
Posted on 12 February 2018, last modified on 23 March 2018