Photographs by Roel Coutinho from Guinea-Bissau and Senegal in the 70s online

Wedding cake at the party of Chico Mendes (Francisco Mendes or 'Chico Té'). Later President of Guinea-
Bissau Luís Cabral behind the wedding cake, Mendes to the left of the cake in a mottled shirt. Standing left
Luís Cabral's wife (dark dress) holding hands. (Photo Roel Coutinho, CC BY-SA 4.0 Wikimedia Commons).
As of May 2016 the Coutinho Collection is online available at Wikimedia Commons. This collection consists of about 1250 photographs (negatives and slides). These were shot by the Amsterdam and Utrecht professor and microbiologist Roel Coutinho in Senegal and Guinea-Bissau in 1973 and 1974. Coutinho worked as a medical doctor in the so-called "liberated areas", controlled by PAIGC. PAIGC was a political and military movement fighting against Portugese rule in Guinea-Bissau. A selection of 750 photographs has been digitized and made available open access in Wikimedia with a Creative Commons license, so anyone can use these photographs freely. The selection can be found here: https://commons.wikimedia.org/wiki/Commons:Guinea-Bissau_and_Senegal_1973-1974_(Coutinho_Collection).

Roel Coutinho giving vaccinations,

Ziguinchor

,

Senegal 1973.
(CC BY-SA 4.0 via Wikimedia Commons)
The photographs give a good view of daily life during the liberation struggle against Portugal. On the photos we see shops, medical treatments and military activities. Examples: children and soldiers in class rooms, medical operations in the field, shot down planes, shops, dances and vaccinations. The later first president of Guinea-Bissau (Luís Cabral) can be seen on photo during the wedding party of the later prime minister of Guinea Bissau, Francisco Mendes (nom de guerre: Chico Té), see:
https://commons.wikimedia.org/wiki/Category:Francisco_Mendes%27_wedding_in_Ziguinchor,_1973.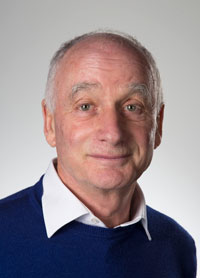 The Coutinho Collection was donated to the African Studies Centre Leiden by Roel Coutinho. The idea to digitize the photographs and "donate" them to Wikimedia under a Creative Commons license was suggested by Jos Damen. Slides and negatives were digitized by GMS Digitaliseert in Alblasserdam. The metadata (descriptions) were structured by Michele Portatadino and translated by him into English and Portugese. Harro Westra took care of technical implementations and Wikipedian Hans Muller uploaded the 750 images to Wikimedia Commons. The project was funded by ASC Leiden. Plans for a booklet and a small exhibition (hopefully also to be held in Guinea-Bissau) are under consideration.
Jos Damen
Posted on 11 July 2016, last modified on 7 November 2022