Photo exhibition: Becoming Fathers - Reproductive Journeys in Malawi
"If a man doesn't have a child he doesn't settle, even if he is rich. When a baby is born it becomes the most precious thing to the father."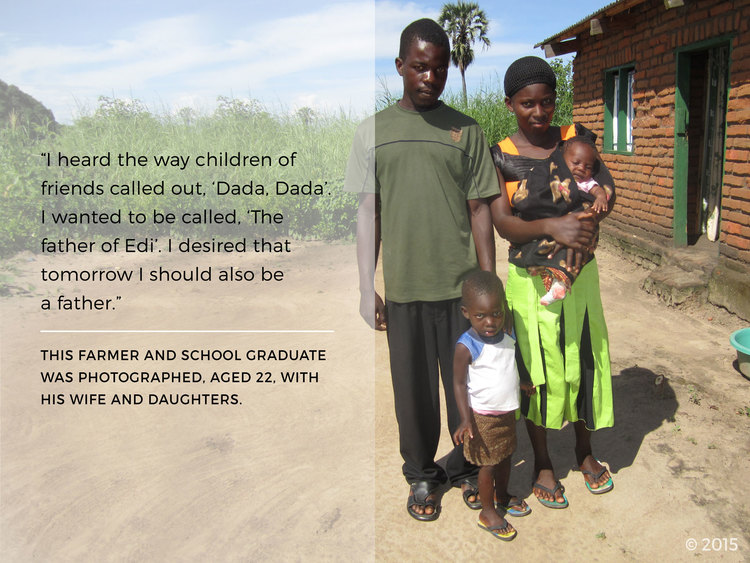 This series of portraits and accompanying narrative explores the values, meaning and calculations of fatherhood in rural Malawi, in an era where men are increasingly targeted by reproductive health interventions; Portraiture, as it is employed here, invites reflection on the way men and male involvement are represented in policies and programmes to promote sexual and reproductive health in Southern Africa.
Visual Ethnography by Fiona Parrott, Green Kapira, Dorothy Makoka, Aaron Ndovi and Blessings Mwandosya
Read the publication of the exhibition.

This exhibition is initiated by Fiona Parrott, email: reproductivejourneysinmalawi@gmail.com.
For more information visit the website Reproductive journeys in Malawi.
The exhibition can be seen from 1 April until 30 June 2016 in the corridors at the third floor of the Pieter de la Court building.
Date, time and location
01 April 2016

to

30 June 2016
Posted on 15 February 2016, last modified on 10 May 2017