PhD defence Harrie Leijten: Van afgodsbeeld tot kunstvoorwerp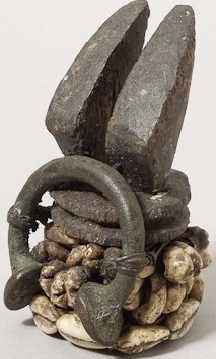 Harrie Leijten will defend his PhD entitled From idol to art. African 'objects with power': A challenge for missionaries, anthropologists and museum curators at the Tilburg University. The defence will be in Dutch and is entitled 'Van afgodsbeeld tot kunstvoorwerp. Afrikaanse 'voorwerpen met kracht': een uitdaging voor missionarissen, antropologen en museumconservatoren'.
Programme:
13.45: Aula will be open
14.00: 'Lekenpraatje', talk for a general public on the dissertation
14.15: PhD defence
15.30: Reception (until 17.00)
Harrie Leijten's PhD dissertation will soon be published by the ASC in the African Studies Collection.
Date, time and location
Tilburg University, Aula, Building Cobbenhagen, Warandelaan 2, Tilburg
Registration
Please register at Joris Leijten:
Posted on 18 February 2015, last modified on 13 April 2015