Out now: the Africa Knows! conference magazine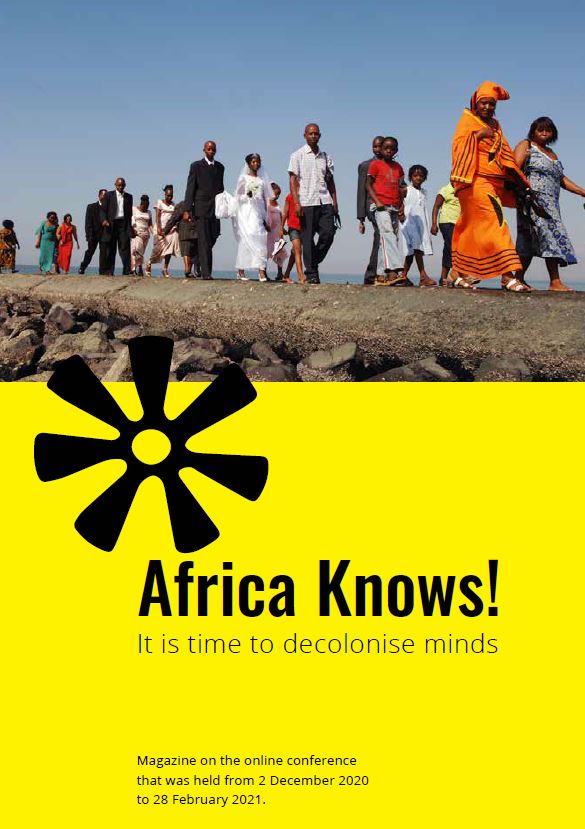 During the Africa Knows! conference an online magazine was made and continuously updated with new panel reports, keynote speeches, columns and interviews. To mark the conference, we have decided to publish a print version of the magazine as well. You can order a copy (44 pages) for € 10, shipping costs included, by writing an email to conference organiser Marieke van Winden, stating your physical address and the number of copies you would like to receive: winden@ascleiden.nl.
All the other resources that were made during the conference, like the podcasts of interviews with conference participants, the blogs, country profiles, conference papers and (video) reports of the panels can be found on the Africa Knows! website.
Posted on 9 April 2021, last modified on 12 April 2021