Muslim Youth and the 9/11 Generation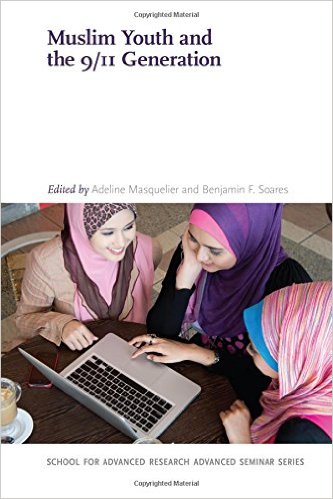 A new cohort of Muslim youth has arisen since the attacks of 9/11, facilitated by the proliferation of recent communication technologies and the Internet. By focusing on these young people as a heterogeneous global cohort, the contributors to this volume - who draw from a variety of disciplines - show how the study of Muslim youth at this particular historical juncture is relevant to thinking about the anthropology of youth, the anthropology of Islamic and Muslim societies, and the post-9/11 world more generally. These scholars focus on young Muslims in a variety of settings in Asia, Africa, Europe, the Middle East, and North America and explore the distinct pastimes and performances, processes of civic engagement and political action, entrepreneurial and consumption practices, forms of self-fashioning, and aspirations and struggles in which they engage as they seek to understand their place and make their way in a transformed world.
Author(s) / editor(s)
Adeline Masquelier and Benjamin F. Soares
About the author(s) / editor(s)
Adeline Masquelier is a professor of anthropology at Tulane University. She is the editor of Dirt, Undress, and Difference: Critical Perspectives on the Body's Surface and the author of Women and Islamic Revival in a West African Town.
Benjamin F. Soares is a senior researcher at the African Studies Centre in Leiden and a professor of the anthropology of Islam in Africa and its diaspora at the University of Amsterdam. He is the coeditor of Islam and Muslim Politics in Africa and New Media and Religious Transformations in Africa.
Full text, catalogue, and publisher website
Posted on 13 June 2016, last modified on 14 July 2016