Modibo Galy Cissé on RFI about jihadist attacks in eastern Mali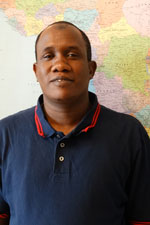 PhD candidate Modibo Galy Cissé was interviewed by the Radio France International (RFI) podcast about violent jihadist attacks around Ansongo, eastern Mali. Galy Cissé explains the vacuum left by the state in this border area with Niger and and Burkina Faso. He also describes the living conditions imposed by jihadist groups on residents in many Malian localities that have come under their control.
Listen to the interview (in French).
Posted on 20 August 2021, last modified on 20 August 2021