Mirjam de Bruijn in RTL Nieuws about ECOWAS summit concerning coup in Niger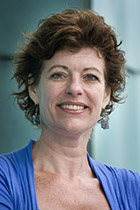 Mirjam de Bruijn was interviewed by RTL Nieuws about the ECOWAS summit in Abuja concerning the coup d'etat in Niger. In the interview De Bruijn contextualises the anti French sentiments in Niger and explains that a diplomatic solution will prevent face loss for ECOWAS.
Read the full interview (in Dutch).
Posted on 14 August 2023, last modified on 14 August 2023