Mirjam de Bruijn quoted in NRC about coup in Niger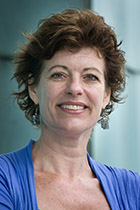 Mirjam de Bruijn was quoted in NRC about the contemporary history of Niger that resulted in the recent coup. In the article she explains about the increase of corruption after the democratisation wave in the 1990s. "The aid industry created a culture of inequality with a new economic elite and a system of daily allowances and big cars".
Read the full article (in Dutch).
Posted on 28 August 2023, last modified on 28 August 2023