Mirjam de Bruijn in Algemeen Dagblad on jihadism in Mali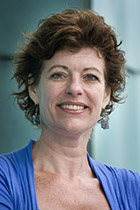 Mirjam de Bruijn was interviewed in Algemeen Dagblad about jihadism in Mali. In the interview she explains why the French ambassador has been expelled, what the Russian influence in Mali is, how civilians have responded to the ECOWAS sanctions and about the Dutch military presence in the country.
Read the full interview (in Dutch).
Posted on 7 February 2022, last modified on 7 February 2022