In Memoriam: Patrick Chabal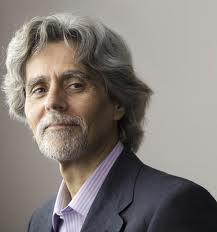 It is with immense shock and deep sadness that we have to announce the death of our colleague at King's College (London), Patrick Chabal. Patrick died on Thursday 16 January, surrounded by his family, after bravely fighting a long illness. Patrick Chabal was one of the founders of AEGIS (Africa-Europe Group for Interdisciplinary Studies) and was a board member for many years. He had a long career in academics.
Patrick's latest position was Chair in African History & Politics at King's College. He published numerous books, book chapters and articles, for example Culture Troubles: politics and the interpretation of meaning (2006); Africa: the politics of suffering and smiling (2009); The end of Conceit: Western rationality after postcolonialism (2012); and African Alternatives (2007), Chabal, P., U. Engel & L. de Haan (eds). He will also be remembered by many Africanists as one of the authors of Africa Works: disorder as political instrument (Patrick Chabal & Jean-Pascal Daloz, 1999), which inspired the title of the AfricaWorks! conference in the Netherlands (ASC & NABC) 2012.
If colleagues would like to have their condolences included in the Book of Condolences, please send these to history@kcl.ac.uk or splas@kcl.ac.uk.
We mourn the passing of a great and thought-provoking scholar. Our thoughts are with his wife and son and other family.
Ton Dietz, ASC's current director
Leo de Haan, ASC's former director
Posted on 21 January 2014, last modified on 26 January 2014