In memoriam Nadine Gordimer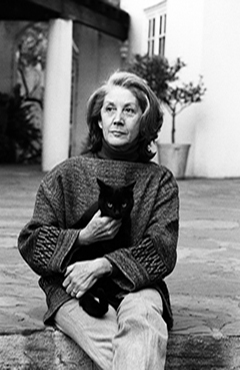 The South African writer Nadine Gordimer has died on 13 July, in Johannesburg, at the age of 90.
Nadine Gordimer was born on 20 November 1923 in the small East Rand mining town of Springs, the daughter of Jewish immigrants. She published her first story - Come Again Tomorrow - in a Johannesburg magazine at just 15 years of age. She would write more than 30 books.
In 1974 Gordimer won the Booker Prize for The Conservationist , a novel about a rich farmer and industrialist who has all the privileges and possessions South Africa can offer, but gradually looses everything. The upheaval in Mehring's world increasingly resembles that in the country as a whole.
Gordimer was awarded the Nobel Prize for literature in 1991. The Nobel committee honoured Gordimer for her "great, epic writings centering on the effects of race relations in her country", which had been "of very great benefit to humanity".
In her novels and short stories she wrote about people who lived under the pressures created by the prevailing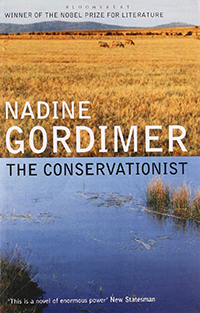 structures of power. The consequences of apartheid, exile and alienation were the major themes. A number of Gordimer's books were banned by the South African government under the apartheid regime, including The Late Bourgeois World (1966) and Burger's Daughter (1979).
According to Gordimer, every white South African needs to be born twice: the second time into an awareness of the profound racism in which they first found themselves.
Nadine Gordimer was a leading member of the African National Congress (ANC) and fought for the release of Nelson Mandela. The Nelson Mandela Foundation paid tribute to Gordimer, saying "We have lost a great writer, a patriot and strong voice for equality and democracy in the world".
After the collapse of apartheid and the emergence of a multiracial democracy, Gordimer continued to critically address the moral and political dilemmas of her society. Her last novel, No Time Like the Present , published in 2012, follows veterans of the battle against apartheid as they deal with the issues facing modern South Africa.
Please click here to find almost eighty publications by and about Nadine Gordimer in the ASC Library.
Posted on 15 July 2014, last modified on 21 July 2014