MA student Erik van der Zanden blogs about his internship in Uganda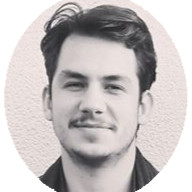 An important part of the African Studies master's programme is a three-month internship at an organisation in Africa. In this period students can test their new skills and ideas in practice, while gaining invaluable cultural and professional experience. There is a wide variety of possible internships: with businesses, NGOs, media, educational or governmental organisations.
Erik van der Zanden, MA African Studies student, traveled to Uganda's capital Kampala in order to start his internship. He shared his adventures as a guest blogger for The Leidener, a blog run by international students of Leiden University.
Erik did his internship at the Ugandan opposition party Forum for Democratic Change (FDC), for which he did research on how youth can improve their situation. In addition to the three days work per week at FDC, he spent the other two days by collecting data for his personal research, also about how youth can change their social-political situation.
Erik is extremely passionate about the potential of youth in Uganda for non-violent change. 'I have the firm belief history is being written here and it is quite amazing to feel part of that process.'
Read Erik's first blog post (February 2019).
Posted on 8 July 2019, last modified on 11 July 2019