Library weekly: Ferdinand Oyono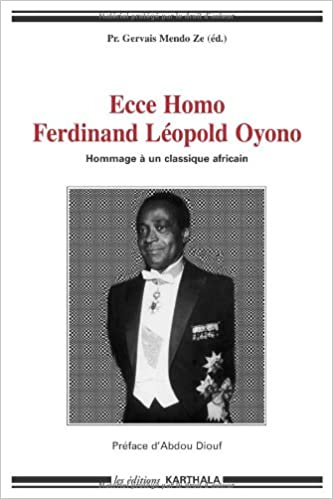 On 10 June 2010, Cameroonian diplomat, politician and author Ferdinand Léopold Oyono died in Yaoundé at the age of 80. His literary work is recognised for a sense of irony that reveals how easily people can be fooled. Writing in French in the 1950s, Oyono had only a brief literary career, but his anti-colonialist novels are considered classics of 20th century African literature.
Oyono was born near Ebolowa in the South Province of Cameroon on 14 September 1929. After obtaining his secondary education in Yaoundé, he studied law in Paris where he also wrote his first two novels.
In 1960, however, he returned to Cameroon and entered the diplomatic corps. He served as Cameroon's ambassador to various countries. As one of President Paul Biya's top associates, he held the position of Minister of Foreign Affairs from 1992 to 1997 and then of Minister of State for Culture. He was also Chairman of UNICEF from 1977 to 1978.
(Source: Wikipedia)
Posted on 7 June 2022, last modified on 13 June 2022