Lessons from Business Strategies and Higher Education Policies in Brazil
Location:
Pieter de la Courtgebouw / Faculty of Social Sciences, Wassenaarseweg 52, 2333 AK Leiden
This seminar has been organized together with the Netherlands-African Business Council.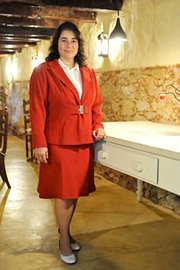 Brazil has specific experience in strategies and programmes related to corporate social responsibility (CSR). Starting as an idea imported from the US and Europe in the late 1990s, partnerships between business associations and higher education institutions involving research, teaching, publications and events have developed into an innovative approach that has applied and spread the concept of CSR in Brazil. The Brazilian case will be presented in this seminar and some new steps forward will also be identified. These include the role of government in developing affirmative policies and taxation for socially responsible business; investment and finance for social responsibility to provide better and additional funding for CSR strategies in business; and the need for good, relevant education on social responsibility so that future generations will be able to manage, work, teach and live in a sustainable society where development and equity are inseparable concepts.
Read Prof. Ashley's inaugural address
Read Prof. Ashley's paper
Read Prof. Ashley's PowerPoint presentation
Additional speaker information:
Patricia Almeida Ashley is adjunct Professor in the Department of Geoenvironmental Analysis of the Institute of Geosciences, Universidade Federal Fluminense (UFF/IGEO/GAG, Niteroi, Brazil) and the current holder of the Prince Claus Chair in Development and Equity at the International Institute of Social Studies of Erasmus University Rotterdam in The Hague. At UFF, she is head of the Research Group on Education, Policies and Technologies in Consciousness, Social and Environmental Citizenship and Ecodevelopment.
Speaker(s) and institute:
Patricia Almeida Ashley, ISS/EUR, the Netherlands and UFF, Brazil
Discussant(s):
Ben Zwinkels, Senior investment officer, Netherlands Development Finance Company (FMO)