Leidse Wereldwandeling: Sporen van Afrika in Leiden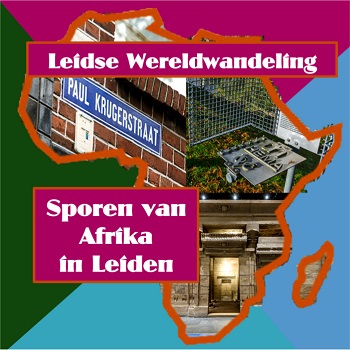 In het kader van 'European City of Science' Leiden2022 heeft het African Studies Centre Leiden de wandeling 'Sporen van Afrika in Leiden' samengesteld. De wandeling past in de reeks 'Wereldwandelingen door Leiden' die LeidenGlobal en de Faculteit Geesteswetenschappen van de Universiteit Leiden dit jaar organiseren.
Tijdens de wandeling maakt u kennis met gebeurtenissen, personen en gebouwen uit de geschiedenis die Leiden met Afrika heeft. Van de Lakenhal, waar de textielsoorten werden gekeurd die de Hollanders gebruikten als ruilmiddel voor slaven uit West-Afrika, tot de toekenning van een eredoctoraat aan Nelson Mandela. De wandeling wordt dit jaar meerdere keren gegeven onder begeleiding van een gids. These walks have Dutch-speaking tour guides.
Datum: zondag 11 september 2022.

Details van de wandeling
Start: 14:00
Duur: ca 1,5 uur
Voertaal: Nederlands
Aanmelding: Verplicht via dit aanmeldformulier.
>> Wilt u zelf op pad? Download de wandeling!
Posted on 5 April 2022, last modified on 1 July 2022