LeidenASA Annual Meeting. Keynote by Sean Jacobs of 'Africa is a Country'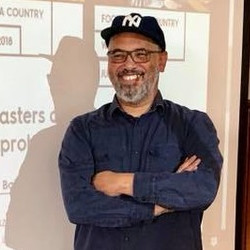 Annual meeting of the Leiden African Studies Assembly (LeidenASA). This year with a keynote lecture by Sean Jacobs, associate professor of international affairs at the Julien J. Studley Graduate Programs in International Affairs at The New School, and founder and editor of Africa is a Country:
A new political vocabulary: What kinds of futures come after nationalism for Africa?
In the lecture, Sean Jacobs will review the current state of African politics, dominated by national liberation or legacy political parties riddled with various forms of corruption and promoting narrow nationalism and nativism. He plans to tackle the question: what kinds of political alternatives are available? He plans to also speak to the role of African Studies scholars at this juncture.
The programme also includes the award ceremony for the winner of the Africa Thesis Award 2019: Nsima Stanislaus Udo (University of Western Cape, South Africa), for his thesis Visualising the body: photographic clues and the cultural fluidity of Mbopo institution, 1914 – 2014.
Date, time and location
Museum Volkenkunde, Steenstraat 1, Leiden
Posted on 10 September 2019, last modified on 10 December 2019