Learn more about our research master's students!
Mariam de Haan (24) and Felix Kram (21) are two of our current students of the Research Master in African Studies. Curious about their background, education so far and (career) expectations for the future? Read their personal stories to get to know them better!
Mariam de Haan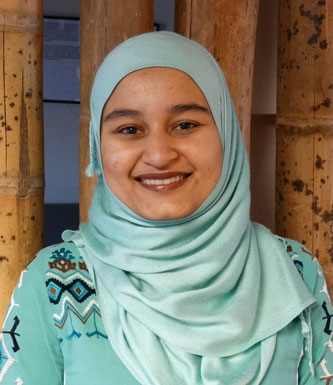 Where does you interest in Africa come from?
'I was raised in Tanzania. My mother is Tanzanian, my father Dutch. Why do I want to study Africa? Because Africa is the future, it has a lot of potential to grow, in several ways. A lot about Africa is neglected by academia. I want to know how African knowledge can be raised, how we can tap into African knowledge. I am following this study in Leiden so I will have two perspectives: the African perspective I have from home and my education back there, and here I get the outside perspective. Both are very useful.'
Why have you chosen the (two-year) Research Master, and not the (one-year) Master programme in African Studies?
'I want to learn more about research methodologies in the Social Sciences. And I liked this programme much better. I prefer the six months of fieldwork, also because I have already done an internship in Tanzania in the context of my BA in International Studies.'
Do you already know what your focus will be during your studies?
'I would like to focus on the Zanzibar Archipelago, in particular on Mafia Island. This is quite an isolated isle within Tanzania and it is often disregarded. Geographically it is part of the Zanzibar Archipelago, but if you ask people living on the main islands of Zanzibar and Pemba, they will say that Mafia Island is part of the mainland. The three islands also share a mixed-race heritage (with Bantu, British, Arabic etc.) and are predominantly Muslim. If you ask people on the mainland, many would not know where Mafia Island is, nor that it is part of Tanzania. That's why I want to study the island and focus particularly on how the people identify themselves.'
Where do you see yourself in the future, professionally?
'I have been thinking about pursuing a PhD, on the Tanzania-Zanzibar relationship. But I see myself both in academia and in international organisations. I think academia needs to branch out to the public. Usually, only academics read academic articles. I see that as a big problem, and I'd like to bridge both worlds.'

Felix Kram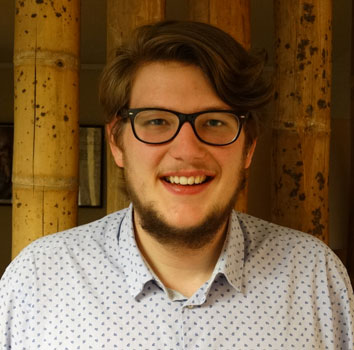 Where does your interest in Africa come from?
'My high-school teacher in Amersfoort told us that Africa was under-researched. That triggered my interest. I came to Leiden to do a BA in History and found out there was only one course about Africa: migrant labour in South Africa, given by Prof. Jan-Bart Gewald. I followed that course and that really got me interested.'
Why have you chosen the Research Master and not the Master in African Studies?
'I want to do research as a career, and the six months of fieldwork (instead of three months) appeal to me. I have never been to Africa, so this seems a good way to start. And I find the fact that the Research Master lasts for two years very attractive: it gives me more time to learn and to find out what I want to do.'
Do you already have an idea of the themes you will focus on?
'How Southern Africa relates to South Africa in terms of migrant labour. History will probably remain my focus, but there are also many other disciplines that I'm interested in. The main thing to learn is how to specialize, to find out my niche, and not to learn everything about the entire continent. South Africa is the basic theme for me, but it's not an isolated country. And to explain issues that currently play in South Africa by looking at the historical context – I find that very interesting.'
How do you experience the group of students?
'The nice thing of the programme is that students and teachers have diverse backgrounds – in History but also in e.g. Social Geography and International Studies. We give each other good peer feedback and have already had some thought-provoking debates. For example about the consequences of ethnographic fieldwork: we select material, we interpret the material, but how we interpret it might go against what local people think. We step inside a community, stay a while and leave again. Academia in that sense is distorting. Can you do justice to your "subject", especially as outsiders? These are questions that I like to think about very carefully.'
More information on the Research Master in African Studies.
Posted on 24 November, 2017. Last modified on February 23, 2018