Knowledge Platform INCLUDE continues: new phase, new team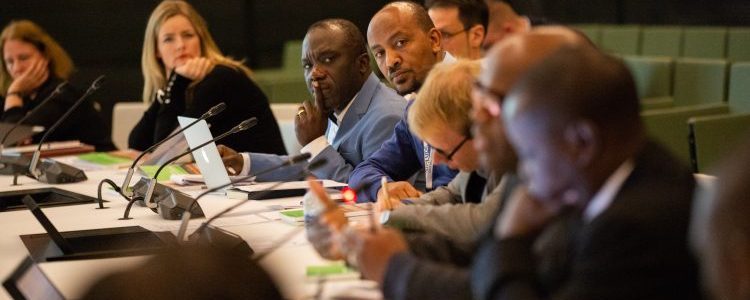 We are happy to announce that the Knowledge Platform INCLUDE will continue working towards making Africa more inclusive. The African Studies Centre Leiden is part of the Secretariat of INCLUDE, together with the African Economic Research Consortium (AERC) and The Broker. Six years after its initiation, the Netherlands Ministry of Foreign Affairs (MFA) has granted INCLUDE a new subsidy to support its efforts in policy making for inclusive development. INCLUDE brings together researchers, policymakers, civil society representatives and practitioners from Africa and the Netherlands in order to exchange knowledge and ideas on how to achieve inclusive development in Africa.
New phase
In this new phase, INCLUDE will continue the African Policy Dialogues, which support dialogues with African policymakers on research on inclusive development in the continent, as well as the 'New roles of CSOs for inclusive development' programme (Assumptions Programme), which investigates the assumptions, problems and solutions underlying the civil society policy framework 'Dialogue & Dissent'. As such, the successful programmes initiated by INCLUDE and its members shall be extended and deepened. In addition, INCLUDE will kick-start its collaboration with the International Development Research Centre (IDRC) and International Labour Organization (ILO) on 'Boosting Decent Employment for Africa's Youth'. This initiative supports action-oriented research that informs the design of interventions for scaling up impact on youth employment under the 2030 Agenda for Sustainable Development. INCLUDE will also broaden its geographical scope in Africa beyond the seven focus countries.
New Secretariat members
On an organizational note, Manon Heuvels and Agnieszka Kazimierczuk will join the Secretariat from the African Studies Centre Leiden, and Wilson Wasike will join from the African Economic Research Consortium in Nairobi. Of course, The Broker will continue its contribution to the Secretariat.
More information on the INCLUDE website.
Photo credit: Roos Trommelen.
Posted on 17 January, 2019. Last modified on February 18, 2019