Klaas van Walraven on NOS.nl about coup attempt in Gabon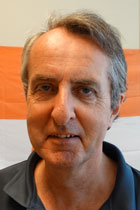 Klaas van Walraven was interviewed by NOS about the coup attempt in Gabon. In the interview Van Walraven shares differences with the recent coup d'etat in Niger, the possible reason(s) behind the coup attempt, and explains the concept of client networks in a Gabonese context.
Read the full interview (in Dutch).
Posted on 31 August 2023, last modified on 31 August 2023