Klaas van Walraven in de Volkskrant about a single African air transport market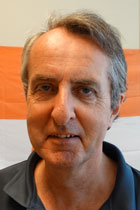 Twenty-three African countries launched the African single air transport market at the African Union Summit on 29 January 2018. In an article in De Volkskrant ASCL senior researcher Klaas van Walraven comments on the treaty.
Read the article Open luchtruim in Afrika stap dichterbij: Afrikaanse regeringsleiders willen vrij verkeer van handel en personen (in Dutch).
Posted on 29 January 2018, last modified on 29 January 2018