Kenya Coast Bibliography: Update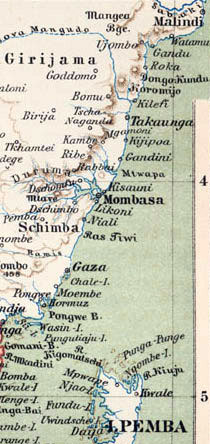 The Kenya Coast Bibliography now contains more than 2,200 records. The Bibliography has references to 1050 journal articles, 300 book titles and other publications such as book sections etc. More than 160 titles have been added since the previous update of February 2016.
The Bibliography is part of the Kenya Coast Portal, a service provided by the African Studies Centre Leiden for students, researchers, development workers, government officials and others with an interest in the Kenya Coast. In addition to a bibliography, the Portal provides topical reviews, tables with statistical information and open-access publications.
The Kenya Coast is a region with distinct geographical, economic and social characteristics. It has a long history of intercontinental trade and cultural exchange with other communities along the East African coast as well as with the Middle East and South Asia. Due to its cultural diversity and varied history, the Coast has attracted the attention of many researchers over the years.
The Kenya Coast Portal incorporates academic disciplines from the social sciences and humanities. Bibliographic entries concern mainly, but not exclusively, anthropology, history, geography and the environment. The Kenya Coast Bibliography is accessible through the Kenya Coast Portal website as well as the Africabib database.
Posted on 16 October, 2017. Last modified on November 10, 2017