Just out: ASCL Annual Report 2019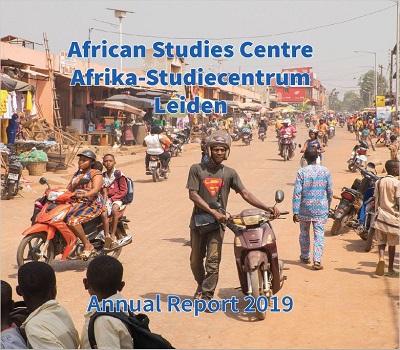 The Annual Report for 2019 is out now! In addition to an excellent list of publications by our researchers, you will find other highlights such as the well-visited conference 'The Future of the African City', the start of the Graduate Programme in African Studies, and the Stephen Ellis Annual Lecture by Emmanuel Akyeampong, Ellen Gurney Professor of History and of African and American Studies at Harvard University.
Read the annual report online or order a copy by sending an email to r.g.l.jongenelen@asc.leidenuniv.nl.
Author(s) / editor(s)
Jongenelen, R.G.L.; Yeadell, A.L.
Posted on 24 August 2020, last modified on 1 October 2020