Interview in Mare with Prof. Chibuike Uche about Nigeria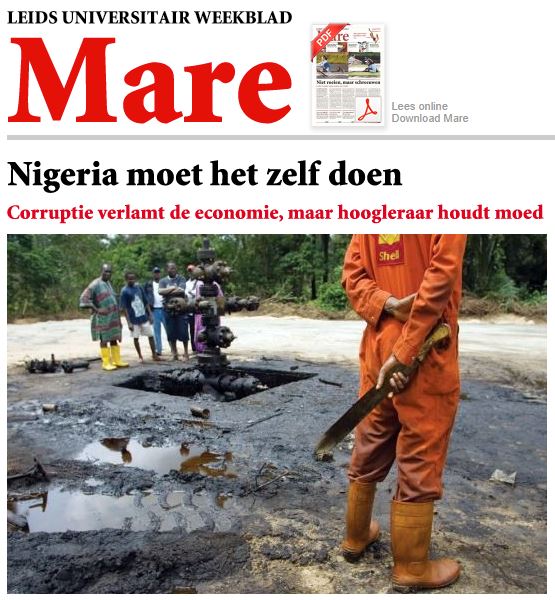 Prof. Chibuike Uche, the first chairholder of the Stephen Ellis Chair for the Governance of Finance and Integrity in Africa, was interviewed by Mare magazine about Nigeria: the corruption, Shell, multinationals departing the country, and what may help the Nigerian economy. He also talks about his childhood years in Biafra.
Read the interview 'Nigeria moet het zelf doen' (in Dutch).
Read our report of the festive launch of the Stephen Ellis Chair.
Posted on 7 April 2017, last modified on 28 April 2017