International Conference 'Africa Works! Creating New Partnerships', with NABC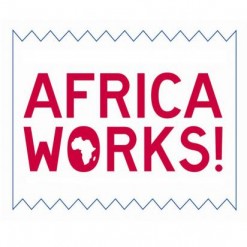 The ASC and the Netherlands African Business Council NABC are organizing the second edition of the Africa Works! Creating New Partnerships conference, to be held on 16 & 17 October 2014. Registration for the conference is open!
The objective of the conference is to explore the challenges and opportunities Africa poses to companies, government bodies, NGOs and knowledge centers through informing, inspiring, and expanding professional networks.
During the conference we will be focusing on knowledge and practical knowledge questions about the current situation and realities in African countries and what this implies for business, diplomacy, and partnerships when it comes to opportunities and constraints.
Africa Works! Creating New Partnerships will serve as a platform for new partnerships, while ensuring interaction between the above mentioned parties. A combination of scientific seminars and practical workshops will highlight those themes that are relevant to Africa today.
This year we want you to set the agenda and fill one of the workshops with interesting partners from knowledge institutes, government bodies, companies and/or NGOs. Do not hesitate to contact us on africaworks@nabc.nl (Heleen Keijer), s.n.reinders@ascleiden.nl (Simone Reinders) and/or m.c.chikoti@ascleiden.nl (Melody Chikoti) and ask about possible options. Be one of the 500+ participants!
Read the press release.
Date, time and location
16 October 2014

to

17 October 2014
Holiday Inn, Haagse Schouwweg 10, 2300 PA Leiden
Posted on 26 February 2014, last modified on 6 October 2014