Ineke van Kessel on relationships between European men and local women in the Gold Coast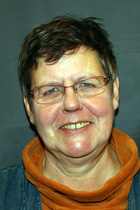 ASCL senior researcher Ineke van Kessel wrote an opinion article in Trouw about the relationships between European (in particular Dutch) male traders and the local female residents of the Gold Coast. These relationships were based not on domination but on mutual agreements and reciprocity, Van Kessel writes.
Read the article (in Dutch).
Posted on 15 March 2019, last modified on 2 April 2019