INCLUDE conference: Employment prospects for women and youth: policy-knowledge interactions for inclusive development in Africa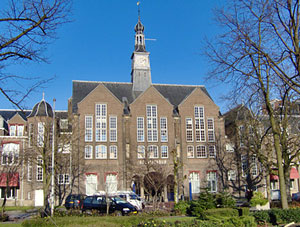 REGISTRATION FOR THIS CONFERENCE IS NOW CLOSED
Daily media coverage of migration from Africa to Europe; the launch of the SDGs (sustainable development goals) by the UN; the upcoming publication of the Netherlands Foreign Affairs Ministry's position on inclusive development - this all points to a current pressing policy issue: How to promote productive employment for women and youth in Africa? What lessons can we learn from academic studies and from policy makers' and practitioners' experiences? What can donors do to generate jobs for youth and women? These questions will be central during the INCLUDE working conference on 15 October 2015 in the Poortgebouw in Leiden. (The second conference day, on 16 October, is on invitation only).
Programme in short
Introduction to the letter on inclusiveness of Minister Ploumen to Parliament – by a representative of the Ministry of Foreign Affairs
Evidence from 200+ studies into what works to promote employment for women and youth – by Mayra Muvinic (UN Foundation) and Felix Weidenkaff (ILO)
Round table discussions. Panel members include: Mr. Basil Jones (African Development Bank, youth employment strategy); Mr. Oswaldo Pitersburgo (Deputy Minister of Labour, Employment and Social Security from Mozambique, tbc); Mrs. Ida Kigonya (Ministry of Gender, Uganda); Uzziel Twagilimana (CNV International); Mirjam Sterk (former ambassador youth employment, Netherlands, tbc)
Conference dinner
For the full programme, visit the INCLUDE website.
The working conference is organized by INCLUDE and the African Studies Centre in Leiden. INCLUDE is one of five knowledge platforms set up by the Netherlands Ministry of Foreign Affairs to promote knowledge-based development policy in the Netherlands and Africa. INCLUDE was established in June 2012 and brings together professionals from Africa and the Netherlands. INCLUDE focuses on research that embeds dialogue between researchers, policymakers and practitioners throughout the research process. INCLUDE's key themes are: productive employment, social protection and strategic actors.
Date, time and location
Poortgebouw, Rijnsburgerweg 10, 2333 AA Leiden
Posted on 1 October 2015, last modified on 13 October 2015