Henning Mankell (1948-2015) & Africa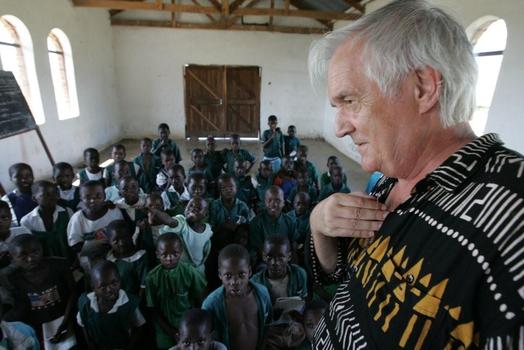 The Swedish author Henning Mankell, who passed away on Monday 5 October 2015, loved Africa. He lived in both Africa and Sweden since 1987, and travelled in Africa since the early seventies. During his political activities in Sweden, he had met African refugees from Guinea-Bissau and South Africa. After publishing his first novel in 1973, his maiden trip to an African country took him to Guinea-Bissau, where he immediately felt at ease. "I don't know why, but when I stepped out of the plane in Africa I had the odd feeling of coming home", Mankell once remarked.
This 1973 visit to West Africa was the start of an enduring affection for the continent and its inhabitants, and Mankell lived in Zambia for some time. In 1986 he was asked to become artistic director of Teatro Avenido in Maputo, Mozambique. Mankell agreed, and from then on lived long periods in Mozambique.
No wonder, various scenes in his books are set in Africa: from a brothel in Mozambique (A Treacherous Paradise), via clashing cultures & free elections in South Africa (The Eye of the Leopard & The White Lioness), on to AIDS in Uganda (I die, but my memory lives on) and back to Mozambique, with street children and crime (Chronicler of the Winds & Kennedy's Brain).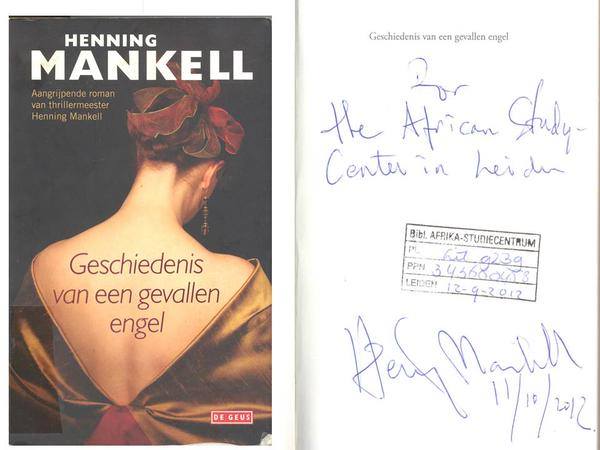 The last time I saw Mankell was during a conference on Africa at the Nordic Africa Institute in Uppsala, in 2012. He was attentively listening to academic talks about new developments in Africa –and kindly put his autograph in a Dutch translation of his novel Mindet om en snavset engel – a book set in Mozambique.
Mankell was genuinely interested in Africa. Not only is the continent the setting for many of his books, Africa had a firm place in his heart. In the 1980s, Mankell visited UNHCR refugee camps in Mozambique. Ten years later, he travelled with Sadako Ogata (then High Commissioner for Refugees) to camps in South Africa. In 2013, Mankell visited Congolese refugees in Uganda, and wrote some articles about the sorrow and misery of refugees in Africa.
Mankell opened his heart ánd his wallet: in 2007 he donated EUR 1,5 Million to SOS Children's Villages for a village in Chimoio in western Mozambique. Mankell is also known to have donated to Hand in Hand, a collection of independent relief organizations. It came as no surprise that from the day Mankell died, the homepage of his personal website www.henningmankell.com carried an appeal to donate to UNHCR.
Every book that Mankell wrote was meticulously documented. The fictional character Kurt Wallander, a somewhat grumpy police officer in Ystad, in South Sweden, was one of his most popular creations. But Mankell will not only be remembered as one of the most famous Scandi-noir writers, but also for his love of Africa.
Jos Damen, ASC Library
Books by Henning Mankell in the ASC Library
Interview with Henning Mankell (Louisana)
Posted on 6 October 2015, last modified on 16 November 2015