Gyama Bugibugi (German gunpowder): A history of German presence in Nawuriland, Ghana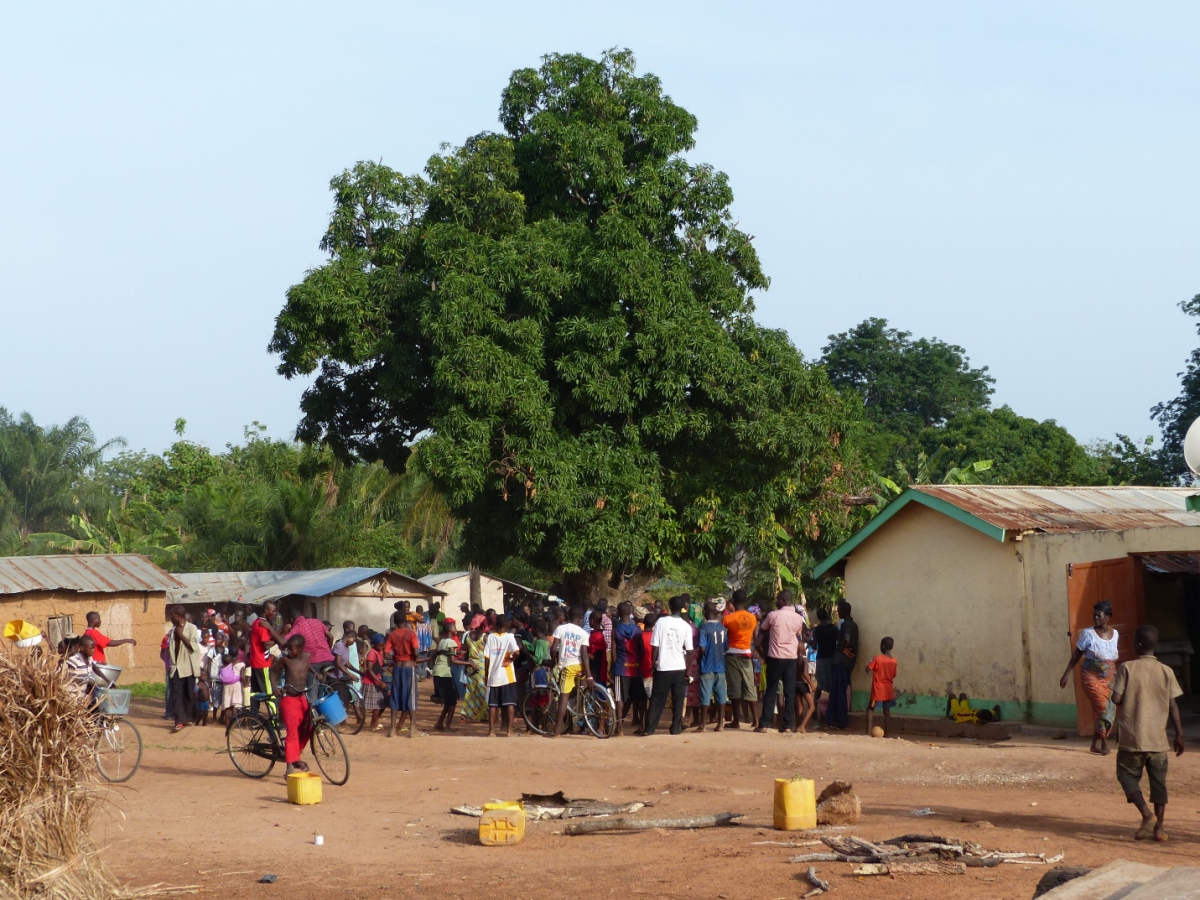 Balai community members in traditional dances under mango trees: the 'Hunters dance' Kakpancha. (Credits: Olov Dahlin, University of Gävle, Sweden, 2013)
This paper discusses general political and economic issues in Nawuriland during and after German colonialism. The paper argues that the legacies of German colonialism are still largely seen and felt in Nawuriland especially in plantation projects, land and chieftaincy.
This paper has been published as volume 133 of the African Studies Centre Working Papers.
About the author(s) / editor(s)
Samuel Ntewusu holds a PhD in History from the Leiden University. Since August 2011 Ntewusu has worked as Research Fellow at the Institute of African Studies, University of Ghana. He is also the co-coordinator of the research programme Society and Change in Northern Ghana: Dagomba, Gonja, and the Regional Perspective on Ghanaian History. In this programme, the ASCL collaborates with the University of Ghana at Legon and the University for Development Studies in Tamale and Wa, Ghana, as well as the University of Groningen, in the development of new research and capacity building in the field of regional history.
Posted on 27 June 2016, last modified on 29 June 2016