The Global History of Labor and Race: Foundations and Key Concepts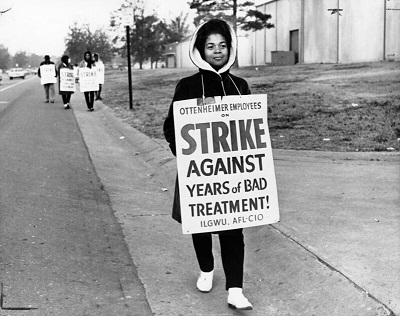 Duncan Money and Limin Teh wrote an annotated bibliography for JSTOR Daily about race and the organisation of labour from a global perspective. It charts the global history of race and labour in the early twentieth century, highlighting the complex ways in which race, labour, and imperialism intersect.
Read the article (open access).
Photo: African American employees of Ottenheimer on strike for poor treatment, 1966. The Kheel Center for Labor-Management Documentation and Archives. Via Flickr (CC BY 2.0).
Author(s) / editor(s)
Duncan Money and Limin Teh
About the author(s) / editor(s)
Duncan Money is a historian of Central and Southern Africa during the 19th and 20th century. His research focuses primarily on the mining industry and, in particular, the Zambian Copperbelt.
Limin Teh is a University Lecturer at the Leiden University Institute for Area Studies.
Full text, catalogue, and publisher website
Posted on 30 April 2021, last modified on 8 June 2021