Free AfricaBib app for Android available now!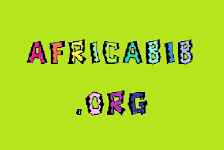 The African Studies Centre Leiden has developed an app for the AfricaBib database. AfricaBib gives you bibliographical information on more than 220,000 African studies publications. It is the culmination of over forty years of Africana research.
The African Studies Centre Leiden has been hosting the website AfricaBib since 2008. It consists of two bibliographic databases covering Africana periodical literature and African Women's literature. In June 2012 two bibliographies were added, one on Islam in Africa, the other on the Kenya Coast. In July 2014 Water and Africa was added.
On your Android device go to the Google Play Store, look for "AfricaBib" and install the app, or click here.
In the app, one can search for publications using search terms in Title, Author, Geographic term, Subject, Abstract, Year of publication, and other fields. More than 43,000 metadata records have a link to online information on the publication, often with restricted access, but also often with open access to the full text. Most publications have a link to WorldCat where you can look for the library closest to you that has a copy.
Using the AfricaBib app requires less bandwidth than using the website http://www.africabib.org.
The app is in English. The publications are written in English, French, German, Afrikaans, Dutch, Italian, Portuguese, Spanish, and other languages.
Willem Veerman
Posted on 9 September 2016, last modified on 13 October 2016