Five more novels of The No. 1 Ladies Detective Agency added to the Library's catalogue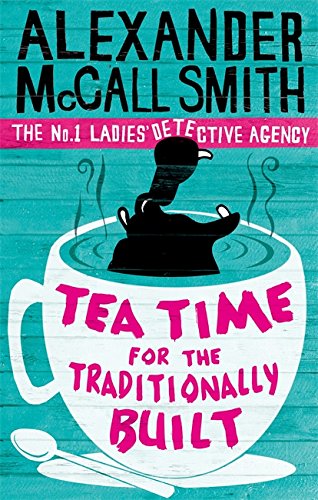 For the fans: the ASCL Library has added five more novels of the popular The No. 1 Ladies' Detective Agency series by Alexander McCall Smith to its catalogue. The books are: 'Tea time for the Traditionally Built', 'The Double Comfort Safari Club', 'The Saturday Big Tent Wedding Party', 'The Limpopo Academy of Private Detection' and 'The Minor Adjustment Beauty Salon'.
Wayward daughters. Missing Husbands. Philandering partners. Curious conmen. If you've got a problem, and no one else can help you, then pay a visit to Precious Ramotswe, Botswana's only - and finest - female private detective. Her methods may not be conventional, and her manner not exactly Miss Marple, but she's got warmth, wit and canny intuition on her side, not to mention Mr J. L. B. Matekoni, the charming proprietor of Tlokweng Road Speedy Motors.
Alexander McCall Smith is one of the world's most prolific and most popular authors. His career has been a varied one: for many years he was a Professor of Medical Law and worked in universities in the United Kingdom and abroad. Then, after the publication of his highly successful The No 1 Ladies' Detective Agency series, which has sold over twenty million copies, he devoted his time to the writing of fiction and has seen his various series of books translated into over forty-six languages and become bestsellers through the world. In March of 2011 he received an award from the President of Botswana for his services through literature to that country.
Alexander McCall Smith lives in Edinburgh. He is married to a doctor and has two daughters.
Posted on 1 April 2016, last modified on 1 April 2016