Film screening: Wùlu, introduced by Vamba Sherif
"The most dangerous creation of any society is the man who has nothing to lose." This quote by James Baldwin has been a source of inspiration for the French-Malian director Daouda Coulibaly, who made his first feature-length film, 'Wùlu'.
In Mali's capital Bamako, 20-year-old Ladji works hard as a bus driver. When he doesn't get the promotion he was expecting, he turns to drug trafficking as he sees no other opportunities left to get on in the world and to earn enough money so that his older sister, Aminata, can stop prostituting herself. Assisted by his two friends, Ladji carries kilos of cocaine from Conakry to Bamako. His rapid rise to the top of the drug trafficking underworld gives him easy access to money, women and a life that he had never dreamt of. But the price he has to pay is high. When Ladji is asked to drive to Timbuktu, right into territory in Northern Mali controlled by Al-Qaeda and Tuareg rebels, the film becomes more than just a well-made thriller. Set in the run-up to the 2012 civil war, the film shows the local political realities of corruption and nepotism that permeate all layers of Malian society and the influence of organized crime on the political and military crisis that hit Mali in 2012.
Vamba Sherif, author of Land of my fathers and Bound to Secrecy, in OneWorld: "A society that closes all opportunities, is a society that will lead to chaos and unrest. An urgent story about actual Africa." Read the article in OneWorld (in Dutch)
This film event is part of the Voice4Thought festival, that will take place in Leiden from 23-29 September.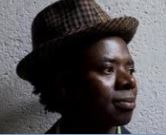 Programme:
19:00-19:10 Introduction by Vamba Sherif
19:10-20:45 Film Wùlu
20:45-21:15 Discussion chaired by Vamba Sherif
Entrance: € 7,-
Registration is not necessary.
Date, time and location
Kijkhuis, Vrouwenkerksteeg 10, Leiden
Posted on 24 August 2017, last modified on 28 September 2017