Fellowship for Rahmane Idrissa at The Africa Institute (UAE)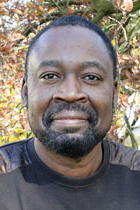 Rahmane Idrissa has been awarded the Ali A. Mazrui Senior Fellowship in Global African Studies at the The Africa Institute in Sharjah (United Arab Emirates). The Fellowship runs for a year and starts in September 2022. Idrissa will devote the Fellowship mainly to write a book on the Songhay Empire in the global context of the birth of modernity.
Dr Idrissa is a political scientist fast embracing history. His research expertise ranges from issues of states, institutions and democratisation in Africa to Salafi radicalism in the Sahel and current projects on the history of state formation in Africa, with a focus both on the modern (Niger) and premodern eras (Songhay).
Posted on 10 June 2022, last modified on 7 July 2022