Exhibition: 'Walking the Streets', by photographer Tyler Dolan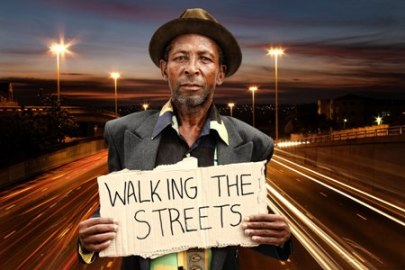 On Thursday 18 September, 16.00-17.00, Kitchell Samuel will give an explanation of Tyler Dolan's photo exhibition at the ASC. You are all welcome!
Tyler Dolan is a South African photographer specializing in hyper realism and editorial styled photographs often resulting in colourful and energetic imagery. His 'Walking The Streets' project is about documenting the various traditions and cultures that reside on the streets of Durban, South Africa. As he writes in the book that is part of the project (2011): 'All cities have many sounds and many different kinds of people. We are all connected by the street. The moving of light through pathways is like the movement of our eyes that follow down alleyways as we drive through the city. We see the street people, we think we know where they come from but we truthfully don't. This project is about showcasing these people living their everyday lives.'
Afrovibes
Through the book Dolan came into contact with AfroVibes - a Netherlands based organisation that supports Southern African culture, traditions, arts and creativity. The annual Afrovibes festivals in the Netherlands and the UK bring together artists to do live performances and showcase exhibitions. In 2012 Dolan was asked to showcase his Walking The Street Series in the UK AfroVibes Festival, followed in 2013 by the Netherlands Afrovibes festival where he collaborated with multi-disciplinary artist Kitchell Samuel. Dolan will exhibit a new series called Africa Inspired at the 2014 AfroVibes festival in the Netherlands (8-12 October) and the UK (13 October-8 November).
The exhibition, organized in cooperation with the Afrovibes Foundation, can be seen in the corridors on the 3rd floor and in the ASC library (ground floor). They are for sale (prices between 50 and 200 euros).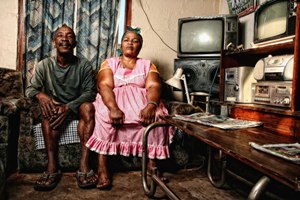 www.tylerdolan.com
www.afrovibes.nl
www.afrovibesuk.com
Date, time and location
30 June 2014

to

01 October 2014
Posted on 30 June 2014, last modified on 25 August 2014