Exhibition by Ton Dietz: Early postal services in East Africa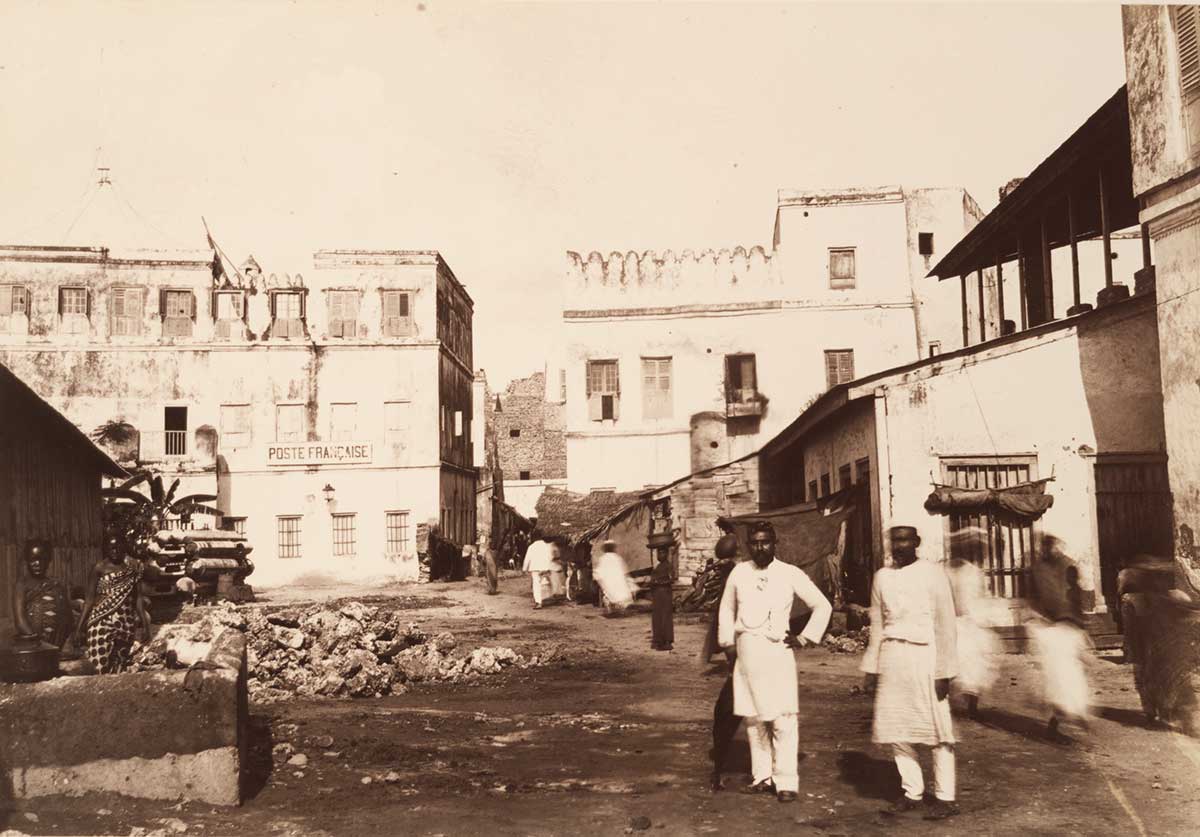 In 1889 France had its own post office in Zanzibar, using French stamps, with Zanzibar postmarks.
Prior to 1888 only Zanzibar Island was part of regular postal services. While postage stamps have been in use in the world since 1840 (in Great Britain), it lasted until 1890 before the first postage stamps were issued along the East Coast of Africa. There were British-Indian, French and German post offices in Zanzibar, followed by German post offices in Lamu Island, Witu, Dar es Salaam, and Bagamoyo, and later elsewhere in what became German East Africa, and British post offices in Mombasa, Malindi, Kampala and Mumias in what became British East Africa in 1895, after taking over from the British East Africa Company. Postage stamps are miniature communication tools, that also have a political and aesthetic message, with a strong flavour of 'identity'.
Read the Background Paper on the exhibition.
The African Studies Centre Leiden has recently started the African Postal Heritage Series, which show and will show those identity messages.
This exhibition coincides with the retirement of Prof. Ton Dietz as Director of the ASCL on 1 September 2017. On Monday 18 September at 4pm Ton Dietz will give an introductory talk, to which you are kindly invited. The exhibition can be seen during office hours in the corridors on the third floor of the Pieter de la Court building.
Date, time and location
28 August 2017

to

31 October 2017
Posted on 16 August 2017, last modified on 4 October 2017