Exhibition: Barbara van Druten
Barbara van Druten exposes the drawings she made for her children's books 'Mijn papa woont in Afrika' and 'Hallo, wie ben jij?', together with other work (acryl paintings).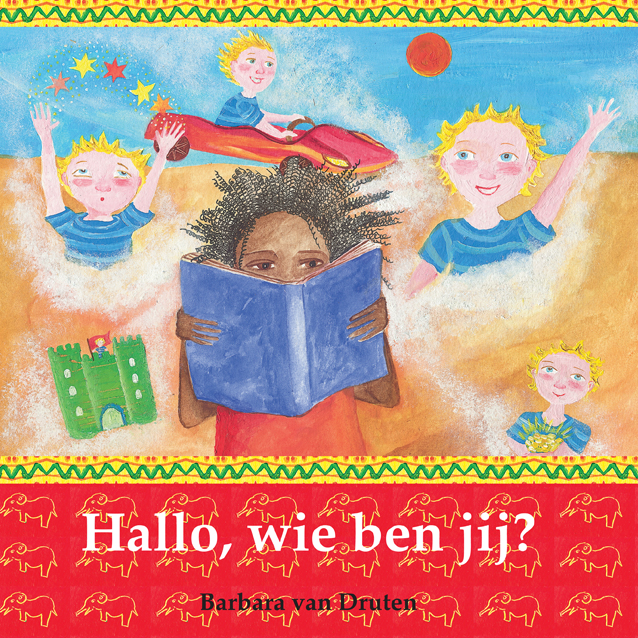 Barbara, an 'illustrative artist' and designer, lives in Leiden. After she graduated at the Academy of Visual Arts in Maastricht, the Netherlands (1999) having studied Visual Communication, she studied illustration at the art academy (VSUP) in Prague, Czech Republic. After these educations Barbara van Druten lived in London and in Cambridge where she gained more experience in the field of illustrative painting and digital illustration. Eventually she returned to the Netherlands. She has had exhibitions in London, Prague, Brussels, Miami, Frankfurt, Barcelona, Sevilla, Edinburgh, Cambridge, Milan, The Hague and Leiden.
The digital illustrations are kind of 'dreamy' sinister, while the illustrative art of Barbara van Druten is known for their bright colours and naïve style. She's inspired by her son, daily life, travelling and meeting different people from different cultures. But she also makes artwork especially for children.
The drawings are for sale; prices range between € 220 and € 645.
Barbara's children's books 'Mijn papa woont in Afrika' and 'Hallo, wie ben jij?' are also for sale, in the ASC library ( €12,95).
The exhibition is from 18 October till 21 December, 2012, and can be seen in the corridors on the 3rd floor and at the ASC library (ground floor).
Read Barbara's biography.
More information: www.barbaravandruten.nl
Date, time and location
18 October 2012

to

21 December 2012
Posted on 18 October 2012, last modified on 15 January 2013