ECAS-8 Conference in Edinburgh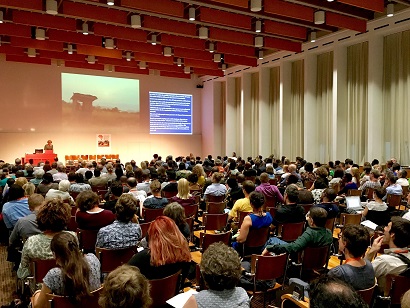 The 8th European Conference on African Studies will be held in Edinburgh from 12 to 14 June 2019. ECAS-8 will be hosted by the Centre of African Studies, University of Edinburgh. This year's theme: 'Africa: connections and disruptions'. The conference brings together 1,500 leading researchers, policymakers, and leaders from across the world. Some 30 researchers from the African Studies Centre Leiden/Leiden University will be convening a panel or presenting a paper. Moreover, there will be an ASCL book stand.
Take a look at all the panels.
ECAS is organised on behalf of AEGIS, the Research Network of African Studies Centres in Europe.
Date, time and location
12 June 2019

to

14 June 2019
Posted on 30 August 2018, last modified on 7 June 2019