ECAS-8 Conference in Edinburgh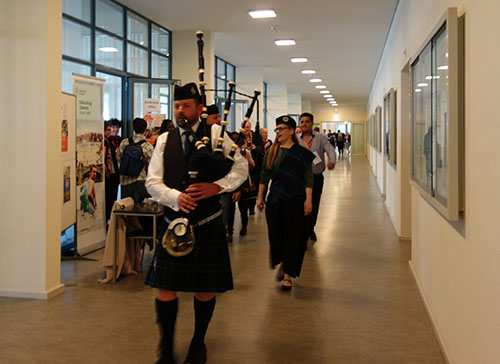 The 8th European Conference of African Studies will be held in Edinburgh from 12 to 14 June 2019. ECAS-8 will be hosted by the Centre of African Studies, University of Edinburgh. As usual, many African Studies Centre Leiden researchers will participate. Moreover, there will be an ASCL book stand.
AEGIS is a research network of European studies centres which aims to create synergies between experts and institutions. With primary emphasis on Social Sciences and Humanities, AEGIS' main goal is to improve understanding about contemporary African societies.
Date, time and location
12 June 2019
to
14 June 2019
Posted on 30 August, 2018. Last modified on August 30, 2018