Does organized crime exist in Africa?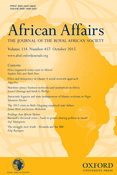 There is increasing international concern about the growth of organized crime in Africa. Important criminal organizations and professional criminals are present in Africa, but the authors argue that the term "organized crime" is not a very useful description of their activity, since what they have been witnessing is a reformulation of politics and crime into networks that transcend the state/non-state boundary in ways that are hardly subsumed in standard concepts of organized crime.
Read the full text.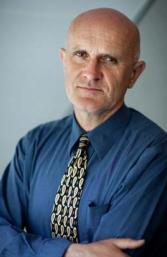 This is one of the last articles that our late colleague Stephen Ellis completed. Stephen was editor of African Affairs from 2003-2007. To allow as many people as possible to access this paper, the current editors have made it possible to download it for free from the African Affairs website.

About the author(s) / editor(s)
Stephen Ellis (1953 - 2015) was a senior researcher at the African Studies Centre in Leiden, and a Desmond Tutu professor at the Vrije Universiteit, Amsterdam.
Mark Shaw is the director of the Centre of Criminology in the Faculty of Law, University of Cape Town (UCT). He also holds the South African National Research Foundation (NRF) Chair in Security and Justice.
Posted on 2 November 2015, last modified on 27 December 2015