CRG Seminar: They Came, They Promised and They Failed: The danger and lessons of unavailing democratic governance culture in Nigeria
This seminar by Dr Okey Ndubueze discusses the disappointing failure of Nigeria's immediate past President, Muhammadu Buhari, and his APC-led government (2015-2023) to fulfil most of their election promises. It highlights the consequences of unmet promises on democratic accountability, public perception, civil engagement, business environment and management of the economy. This recurring Nigerian experience gives insight into the broader challenges of the prevalent dismal 'democratic governance' culture in many Sub-Sahara African countries in delivering meaningful benefits to the people.
Corruption, resource misallocation, poor policy management, patronage networks and the erosion of public trust emerge as formidable obstacles in translating electoral pledges into tangible policy outcomes. The consequences of unfulfilled promises are clearly evident with the growing political apathy and civic disengagement within the polity. This has made the idea of inclusive governance in Nigeria more challenging. Furthermore, it is evident that such poor governance culture erodes trust, disrupts policy continuity, exacerbates poor access to finance and existing poor business environment to stifle entrepreneurship, innovation and economic development.
The paper argues for developing robust systems and mechanisms to monitor the effective implementation of electoral promises and to ensure accountability. The existing weak institutions in such countries as Nigeria amplify the need for mechanisms that pressure leaders to prioritise accountability, transparency, and the effective implementation of promised policies and initiatives. This would serve to restore public trust in the idea of democratic governance as a viable option for desired accelerated economic growth and national development. To this end, it is imperative to ensure that electoral promises become more than mere rhetoric but a tangible contract between leaders and the people they serve.
This seminar is organised by the CRG Governance, entrepreneurship and inclusive development.
Register for this seminar by sending an e-mail to Prof. Chibuike Uche.
Photo: Protesters at an endSARS protest in Lagos, Nigeria, 2020. Credit: Kaizenify, CC BY-SA 4.0, via Wikimedia Commons.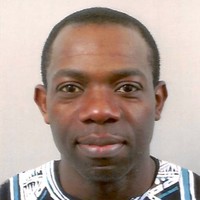 Dr Okey Ndubueze is coordinator of the Pledge Tracker project. Okey Ndubueze has several years of experience in professional urban and regional planning/development practice and research. He received his Doctorate from the Centre for Urban and Regional Studies (CURS), University of Birmingham, United Kingdom. He has extensive University teaching and research experience in Nigeria, the United Kingdom and The Netherlands.
Okey is passionately interested in exploring broad development challenges bestriding Sub-Sahara Africa and how to leverage evolving digital information space to galvanise needed institutional reforms, economic empowerment and proactive citizen participation necessary to enable better living conditions in the sub-region.
He combines lecturing at the International Business School, The Hague (IBSH) and consultancy practice in collaborating with many international capacity-building projects benefiting educational institutions in many developing countries. Okey is the coordinator of the Pledge Tracker project (www.pledgetracker.co) under the Townhall Radio and Media initiative.
Date, time and location
Pieter de la Courtgebouw / Faculty of Social Sciences, Wassenaarseweg 52, 2333 AK Leiden
Posted on 12 September 2023, last modified on 13 September 2023