CRG masterclasses at the ASCL: Sexual polemics in Africa: Public contestations around comprehensive sexuality education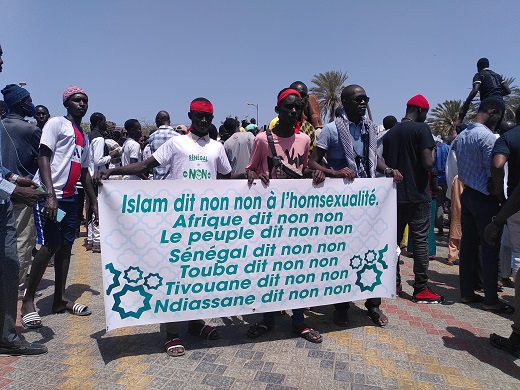 The collaborative research group Collaboration and contestation in words: dialogues and disputes in African social realities of the African Studies Centre Leiden organises a series of three masterclasses around the theme of sexual polemics in spring 2022.
In many places around the world, including in Africa, the public sphere is marked by tense debates on gender and sexuality. A conjuncture of (religious) homophobia, a globally circulating human rights paradigm, socio-political crises, and the emergence of communities that are potentially recognisable as 'homosexual' or 'feminist' has engendered fierce debates and anxiety about the social reproduction of societies. Why is it that over the past two decades sexual and reproductive health and rights have become the subject of such intense debate?
Our masterclasses attempt to spark a cross-sectoral discussion with scholars, policy makers, practitioners and activists on the debates around sexual and reproductive health and rights as they currently unfold in Africa and beyond.
All masterclasses are from 14:00 – 17:00 in room 0B23 at the Faculty of Social Sciences (Pieter de la Court building) of Leiden University, with drinks afterwards (rooms to be announced after registration).
Upcoming masterclass:
29 June: Public contestations around comprehensive sexuality education
(Please note: this masterclass has been rescheduled from 30 June to 29 June!)
Speakers:
Dr Marielle le Mat (KIT Royal Tropical Institute). Marielle will present a recently completed study on opposition to CSE in Ethiopia, Kenya, and Zambia, conducted by KIT and partners. She will outline the different rationales that actors promoting and opposing CSE employ, while highlighting the politics and transnational funding streams that enable notions of (cultural) divide.
Dr Esther Miedema (University of Amsterdam). Esther will present on her doctoral work, which focused on the provision of sexuality education in Mozambique during the height of the HIV/Aids epidemic. Drawing on feminist, post- and anticolonial theory, Esther's presentation focuses on the forms of knowledge and pedagogies promoted by Western donors in the design and delivery of school-based sexuality education.
Please register by sending an e-mail to Loes Oudenhuijsen (l.w.oudenhuijsen@asc.leidenuniv.nl).

Past events:
18 May: The politics of (anti-)queer activism
Speakers:
Dr Stella Nyanzi (NIAS fellow)
Dr Rahul Rao (NIAS fellow; University of St. Andrews, Scotland)
21 April: The public polemics of (anti-)abortion activism
Speakers:
Dr Marte Haaland (Bergen University, Norway)
Dr Jonna Both (Expertisecentrum Seksualiteit Rutgers)
Posted on 18 March 2022, last modified on 23 June 2022