Conference: Mobile Africa Revisited. Control and navigation: People searching to reach their goals in an ever more (in)flexible world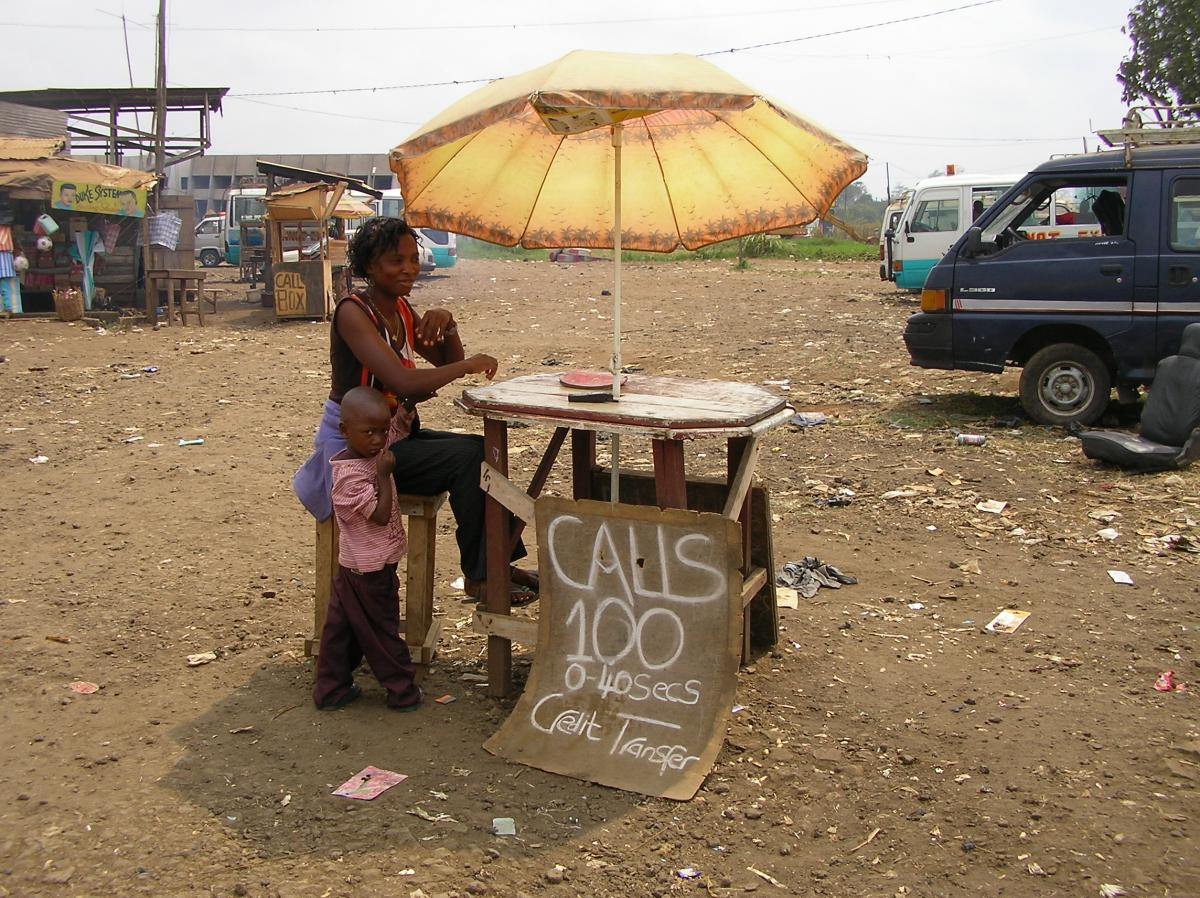 Buy airtime here! Cheap international calls! Cell phone specials: Stay connected!
Such advertisements would not have been imaginable 25 years ago but mobile phones are widespread in African towns and cities today and the related technology is increasingly available in the rural areas too, even in regions that have a barely functioning road network. Women and men, young and old, rich and poor are becoming mobile-phone end-users albeit in different ways and to differing degrees.
We are intrigued by these new dynamics, especially as people in regions hitherto difficult to reach can now be contacted at the touch of a keypad. And it was a memorable moment the first time we received a call at home in the Netherlands from a pastoral nomad somewhere in the Sahel…
We started a comparative research programme entitled 'Mobile Africa Revisited' in 2008 to consider the relationship between mobility, new communication technologies and social change in Africa, working in particular in various so-called marginal regions. Using qualitative methods in ethnography and history, the programme team engaged African PhD students to do research on conflict and the new ICT in Central Chad, on the mobile phone in northern Mali, state control in the Casamance in Senegal, the legacy of war in southeast Angola, social networks of Cameroonians in the Netherlands and South Africa, and on notions of belonging among young Angolans in Cape Town. The insights from these case studies inform the discussions we are proposing for this conference.
In today's world we observe tensions. On the one hand, the possibilities for travel and communication have dramatically increased and many people are using these new means to widen their networks and maintain contact with various places simultaneously, viewing mobility as a constant part of their lives. In this hybrid and fluid world, some of the old certainties seem to have vanished and flexibility and dynamics have become the norm. On the other hand though, the world seems to be ever more operating on the basis of boundaries, regulations, laws and limits. Nation states and international confederations like the Eurozone are desperately trying to impose stringent measures of control to curb migration and 'keep order', and they now have more means at their disposal to do so. The controversy of control and freedom, of domination and escapism, of imposed and self-chosen identity and belonging has become challenging.
A second dilemma is formed by the simultaneous opening up and closure of the world. The advent of new ICT has interconnected many regions in terms of knowledge and information flows, while the increased connectedness has led to sharper divisions between social groups through external control (that is easier with the increasing possibility to communicate/connect) and internal communication between displaced/migrant/mobile communities.
These tensions are also leading to research dilemmas. How can we understand social life today and in the past as a product of flexibilities and often imposed inflexibilities, both in terms of freedom and of control? What are the notions and conditions of belonging if people are at once so mobile and so fixed? The Mobile Africa Revisited programme has tried to grasp these controversies by engaging in discussions around fluid concepts and by understanding African mobile and communication realities through in-depth ethnography and detailed life-histories. The results of these case studies will be presented at this conference and the researchers will engage in comparative discussions at the conceptual level about ethnographic (dis)similarities.
The central findings and comparisons of the programme will be organized around the following concepts:
Closure and disclosure of borders (referring to the more sociological questions)

Notions of belonging (with an emphasis on a psychological exploration and emotions)

The politics of ICT in marginal areas in Africa

Economic development and communication technologies
Under these four interdisciplinary headings, the case studies will contrast the urban and rural settings and deal with a historical periodization, different groups and a range of mobilities (from refugees to economic migrants).
The aim of the conference is to present the outcome of the research programme Mobile Africa Revisited.
Attendance is free and open to everyone. If you come from abroad, please take care of your trip and hotel reservation yourself. Most of the conference participants are staying in Hotel Ibis Leiden Centre (a 3-minute walk from the conference venue). When making the reservation, please mention the African Studies Centre.
Contact person: Dr Inge Brinkman, African Studies Centre.
PLEASE NOTE: Invitation letters for visa enquirements will not be submitted. Entrance is free, but we cannot reimburse any other costs made for this conference.
Date, time and location
14 February 2013

to

15 February 2013
1st day: 09.00 - 18.30, 2nd day: 09.00 - 16.30
Poortgebouw, Rijnsburgerweg 10, Leiden
Posted on 11 December 2012, last modified on 6 February 2013