Conference: The Future of the African City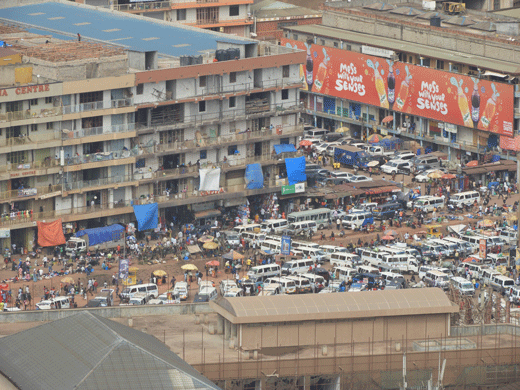 Photo: Maaike Westra: Kampala, July 2018
This conference will be organized in cooperation with African Architecture Matters.
African cities are growing fast. According to the Global Cities Institute, cities like Dar es Salaam, Kinshasa and Lagos are expected to have over 80 million inhabitants at the end of this century. Even though urbanization is not a new phenomenon, it is becoming increasingly clear that today's African cities are not equipped to deal with this fast growth. Existing infrastructure is reaching its limits and the unchecked growth of informal settlements is causing problems in the field of governance, health and safety. On the other hand, urbanization can make service delivery more accessible and efficient and many people manage to find or create jobs (in the informal sector) in the city.
It goes without saying that the future of life in the African city is a very relevant and urgent topic that touches on many different themes and fields of research. The African Studies Centre Leiden and African Architecture Matters are organizing a two-day conference to explore, highlight and contribute to the debate on the possibilities and problems of growing African cities. Speakers and experts on urbanization and architecture from Africa and the Netherlands will come to Leiden to share their view on the future of African cities. The conference will also be hosting the annual meeting of the Society Advisory Panel of the African Studies Centre Leiden, which brings together representatives from government, media, knowledge institutes and NGO's. A keynote speech open to the public and the presentation of an architectural historical atlas will also give the wider public a chance to engage with the experts and contribute to the theme of African cities.
More information and updates on the speakers and the programme will follow shortly. If you have any questions or suggestions, please send an e-mail to Ms Marjolein de Leeuw: m.a.de.leeuw@asc.leidenuniv.nl.
Date, time and location
24 January 2019
to
25 January 2019
24 January: Lipsius and Academiegebouw Leiden; 25 January: Pieter de la Courtgebouw Leiden
Posted on 25 October, 2018. Last modified on October 29, 2018