Community Country Meeting: Zambia, 50 years of independence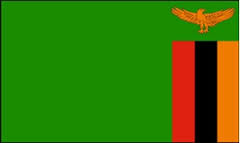 On Friday 24 October (the 50th anniversary of Zambia's independence), the ASC organizes a Zambia country meeting in the framework of the African Studies Centre Community. The meeting will begin at 14:00 and end at 17:00 followed by drinks.
Venue: room 1.A20, Faculty of Social Sciences, Wassenaarseweg 52, Leiden.
More information can be found in the preliminary programme (Adobe PDF).
Registration is compulsory: asccommunity@ascleiden.nl
Date, time and location
Faculty of Social Sciences, Wassenaarseweg 52, Leiden
Posted on 9 September 2014, last modified on 6 October 2014