Closing conference 'New roles of CSOs for inclusive development' (INCLUDE)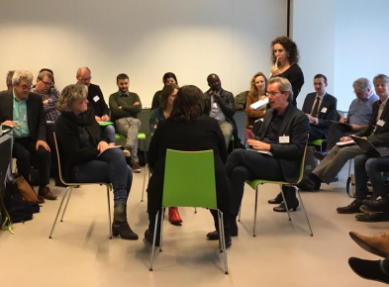 INCLUDE will, for the last time for the research programme New Roles of CSOs for Inclusive Development, bring together a range of researchers, policymakers, and civil society representatives from the global North and South. The programme 'New Roles of CSOs for Inclusive Development' investigated the assumptions underpinning the current civil society policy framework 'Dialogue & Dissent' of the Netherlands Ministry of Foreign Affairs. The closing conference will focus on co-creating the knowledge on advocacy that has come out of the programme's eight research projects with civil society experts.
Read the preliminary programme.
Register for the conference (registration closes on 30 September 2019 at 17:00h).
Date, time and location
The Student Hotel The Hague, Hoefkade 9, 2526 BN The Hague
Posted on 5 September 2019, last modified on 12 September 2019