CANCELLED LeidenASA seminar: Visualising political change. Cartoons from the Chadian diaspora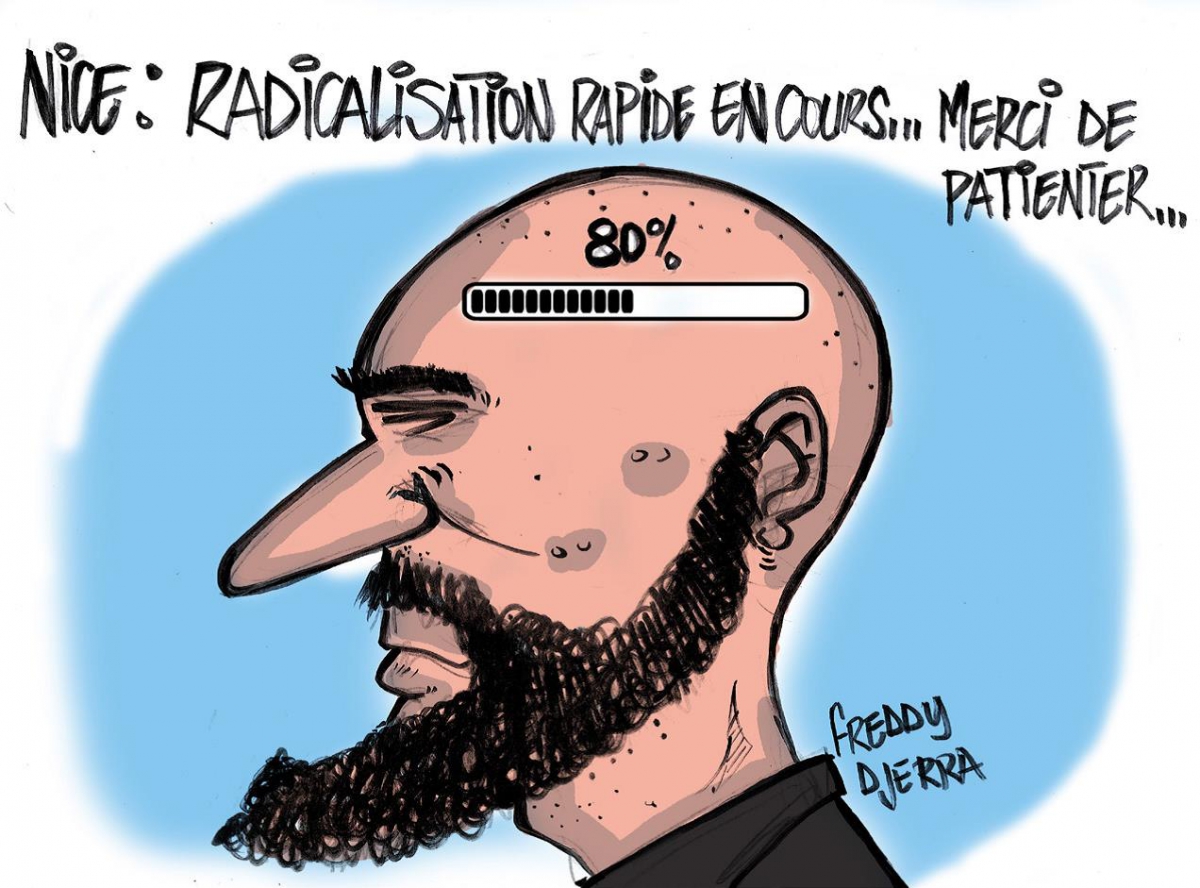 This seminar has been cancelled. It will be rescheduled for another date.
NB. This meeting will be held in French.
LeidenASA and Voice4Thought present the seminar 'Visualising political change: cartoons from the Chadian diaspora'. This seminar will revolve around a presentation and discussion about cartoons as a means for political engagement. Invited are Abel Maina, blogger and activist, and the cartoonists Adjim Danngar, Freddy Djerra and Samy Daina.
Adjim, Freddy and Samy are cartoonists whose work has been identified as radical, as they do not hesitate to criticise the (Chadian) political establishment. In Chad, their cartoons have caused them some trouble. Cartoons have been an important means for them to express their discontent with the Chadian situation. From their residency in Paris, they act as important sources of information for Chadians and the French alike on the political situation in Chad, France and elsewhere. With 'radicalisation' as the overarching theme for Voice4Thought in 2017, their work forms an interesting point of departure for discussions about citizenship, diasporic political engagement and the place that cultural expressions such as cartoons have therein. Ultimately, the question of how such work comes to be seen as radical arises.
The seminar will kick off as an art gallery, with some of the works of Adjim, Freddy and Samy exhibited. Adjim will then also present his new graphic novel 'Mamie Denis'. These visuals will form the basis of the discussion, which will be given more substance by Abel Maina who will deliver a short lecture about political engagement of the Chadian diaspora in Paris. Next, Freddy, Adjim and Samy will be interviewed about their choice for the craft of cartoons, their reasons for being politically engaged, as well as some of the challenges they face in doing this work – all leading to a discussion of the 'radical' elements of their work. The seminar will be guided by Didier Lalaye and Prof. Mirjam de Bruijn.
Date, time and location
Pieter de la Courtgebouw / Faculty of Social Sciences, Wassenaarseweg 52, 2333 AK Leiden
Posted on 22 May 2017, last modified on 17 January 2018