CANCELLED: ASCL Seminar: Limits to Transnational Security Governance in the Sahel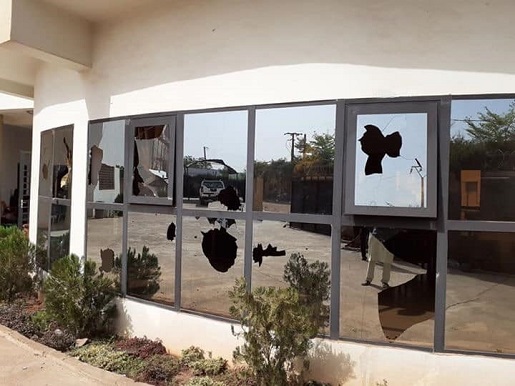 Due to unforeseen circumstances this event has unfortunately been cancelled.
Securitised border governance has now taken center stage in Europe's relations with its southern neighbours. A development that contains both continuity and change, while giving rise to both new strategic partnerships and various forms of resistance from the implementing partners in the South. Much recent interdisciplinary scholarship on the expansion of European borders into Africa emphasises how border externalisation is increasingly achieved through hi-tech surveillance technology, data collection and cyber-security assemblages that expands and reinforces global borders (Frowd, 2021). However, transnational security governance is often portrayed as working through invisible and concealed power structures, whereby the agency of southern state actors often get lost. Building on fieldwork among EU security staff and Malian state actors in Bamako (2018-2020), this presentation by Signe Marie Cold-Ravnkilde explores the EU's security interventions in Mali. Here state actors' various forms of resistance and claims to sovereignty work to preserve the long-held practices through which southern mobility and the economic extraction from multiple border flows are kept alive. The attention to temporality in the contentious EU/Malian relationship, thus Cold-Ravnkilde, is crucial for understanding the limits to the Western transnational security interventions in the Sahel.
Moderator: Prof. Dr Mirjam de Bruijn (ASCL).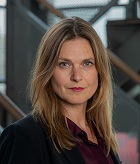 Dr Signe Marie Cold-Ravnkilde is a researcher at the Danish Institute for International Studies (DIIS). Her research centers on security, migration and development with focus on conflict, borders and terrorism in West Africa's Sahel region. Thematically she has worked on security policies and practices of western security interventions and how these interventions shape and are shaped by local political dynamics. Her work is based on ethnographic fieldwork in Mali, Niger and South Africa and has been published widely in academic journals, most recently in Geopolitics, International Affairs, The Journal of Statebuilding and Intervention and Studies in Conflict and Terrorism.
Posted on 7 July 2022, last modified on 11 November 2022